Red Thread Poets Purpose:
We mobilize poets and songwriters to provide inspiration to our global audience as they individually strive to transform their lives and the lives of others; spiritually, physically, intellectually and emotionally for the glory of our Triune God.
As we grow our numbers, how can we tangibly fulfil our Purpose?
How can we best respond to our Triune God moving us, those who have joined us with their poems and lyrics, AND those who enjoy Red Thread Poets and 'walk' with us?
We expect that our Triune God will in this season move mightily in certain areas. We desire to be a platform that He chooses to use, and we desire to be of service to His global audience.
As we grow together, we will participate with the community who wish to collaborate with us. This will be a source of revenue to fuel three areas where we can join in the building and unifying of the online Body of Christ. They are:
The first two will be financial support to organizations such as those listed below.
ROWS is a concept, for Red Thread Poets to offer "challenge, inspiration and resources" to writers – both aspiring and mature poets and songwriters, especially the young and the novices.
So, our challenge to you: we are looking for some of you who read this and are moved to participate with us in one or more of these three areas, with:
          Your ideas and suggestions
          Your ongoing participation
For the first two you can email us – see the Contact Page – in the email menu click on "Ministry Input"
We are not shy asking for Donations, nor do we see a conflict arising if in the future we start earning income from advertising. At the present time we do NOT contemplate advertising – The Lord will be the decisionmaker on this issue. In any event we would not initiate that until what advertisers would call a credible audience to interest the followers of Christ advertising community!
We are operating as a Ministry, where 95% of any generated net income after our costs would be directed into the above three areas. We strive for minimal operating costs (on a shoestring if you like – we prefer on a thread!). We will report formally annually, and monthly by personal video link to donors on our projects and progress.
Our long term plan is to have a Log-In where participants can add their own work, and have a private custom built collaboration network where participants can network in many ways, that is off the mainstraem social-media platforms. Potential partners are asked to contact Peter at peterwill@redthreadpoets.com
Perhaps you are inspired enough to support us with a gift, if so, thank you, we ask the Lord to bless you.
Red Thread Poets is a faith-based Kingdom Business – please see the FAQ page. If your questions are not answered there, please email us: see the Contact Page, click on the email menu "General"
Being a Canadian organization, we can unfortunately only, at this time, offer tax receipts to Canadian residents.
The THREE areas:


RESCUE MINISTRY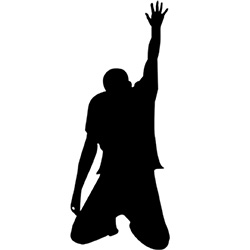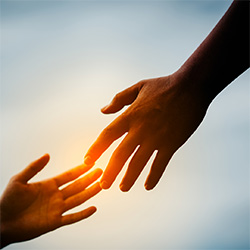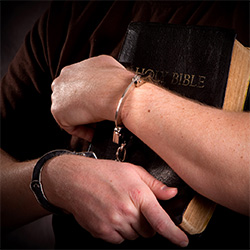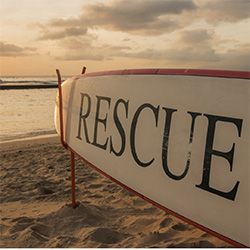 SUPPORT MINISTRY
Rescue and Support Ministries we respect, follow and have contributed to:
Citygate Network:
https://www.citygatenetwork.org/agrm/About.asp
Scott Mission: Toronto, Canada one of Citygate 360 members
Cross Catholic Outreach:
https://crosscatholic.org/about-us/our-mission
Cross International:
https://crossinternational.org/ourmission
Healing The Broken Hearted, Inc:
http://www.heartsyncministries.org
Sapphire Leadership Group, Inc:
https://theslg.com/content/who-are-we
As we grow, we will add and vary those we support.


ROWS – Red Thread Online Word School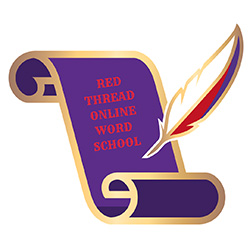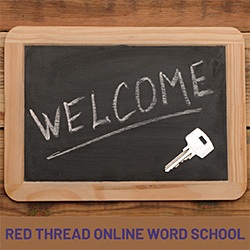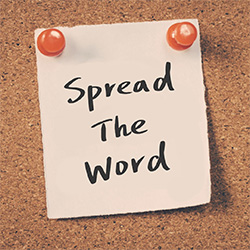 This is not an active program – it is a directional concept that we believe would be very appealing when offered by the Red Thread Poets Platform.
We would very much like your constructive input, thoughts and ideas, especially if it is a project where you have gifting and feel The Lord nudging you to perhaps join us. Remembering we are a relatively new platform inspired by Golorify God and honouring poets and songwriters. We know there are like-minded people who would like join with us, if they knew we were here.
ROWS might offer aspiring young writers and novices, through podcasts or videos guidance programs such as the following:
Poetry writing basics

Get started songwriting

Finding an audience

Dealing with writer's block
We only give this one suggestion to draw out your entrepreneurial and creative talents!
We look forward to hearing from you. To connect with us by email: go to Contact Page – click on the email menu "ROWS".