WHAT IS RED THREAD POETS?
more than a poetry platform!
Red Thread Poets is a gathering place for contemporary poets, songwriters and writers inspired by Our Triune God / The Creator, our FOUNDER, with the express purpose of glorifying and worshipping Almighty God.
The Lord gave the word: great was the company of those that published it. Psalm 68:11 KJV
We support God's plan to bring about the Government of God on the earth and, wish to inspire all those interested in all that our awesome God is doing.
We honour all poets, songwriters and writers, and we especially recognise that they are inspirational in providing wisdom, understanding and knowledge essential to living in these times. We love and respect the writers' exploration of their own lives and the lives of others in their writing, the risks they take being open and transparent, and their desire to lift others up through their walk on the 'write side'.
Only 'POEM OF THE WEEK'  appears on this Home Page – go to POEMS & SONGS for all Participants.     NOTE that on Poems & Songs all Participants appear randomly, on a continous rotation  – so SCROLL DOWN or use the SEARCH icon above.
Enjoy a one or more when you arise each day, or anytime 24/7 …  AND refer us to someon you love … Oh yes – bookmark this page!! 
TIPS from our FOUNDER: don't rush … savour … make an appointment with yourself to come back … then anticipate, re-immerse, and savour again … repeat!
Sign up for the Newsletter – see foot of each website page.
OUR POETS, SONGWRITERS and WRITERS:
The rotating selection of Participants Home Pages shown on our POEMS & SONGS Page includes also Classic Hymns, Daily Devotions, Inspiring Songwriters, Past Poet Reflections and the Saviour's Christmas each December and Youth and Adult Poem Challenges run occasionally).
POEM OF THE WEEK:
click on red 'poem' title to view the work in it's full format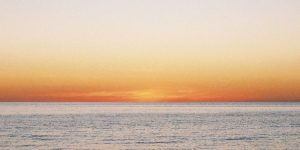 Sophie Trenholm
This was written in South Africa, in a time where I was learning how to trust God in the nitty-gritty everyday struggles. This poem seeks to describe what it is like living with the Spirit in a place of surrender.   I find myself feet off the ground,Fe …
Subscribers to The Newsletter will receive our 'Poem of the Week' selection sent to their emailboxes. Poem of The Week is also posted on our Red Thread Poets public Facebook page AND to the Red Thread Poets private Facegroup for Participants only..
RED GRANITE – DAILY DEVOTIONS ON FACEBOOK:
Marshall Jones started a Daily Devotions on November 1st 2020, from his confined quarters, his messages are so relevant for everyone for today. Click the Red Thread Poets public Facebook icon at the top and bottom of each website page.   At POEMS & SONGS you will find Daily Devotions, recapped twice a month AND the poems of Marshall Jones. Also a sample selection of the Daily Devotions are presented at DAILY DEVOTIONS
PAST POET REFLECTIONS:
There are so many poets and songwriters who are no longer with us, and we will honour them as we go along. Participants on the website are encouraced to suggest a past poet or songwriter they would like to see recognised. 
Enjoy – be blessed – you are loved