1. PARABLE OF THE SOWER – Kelly Bilotta
THE CONDITION OF MY HEART – WHAT IS IT?
Kelly Bilotta – 'Preach' Teach on Nov 14, 2020
END GOAL
Matthew 5:8 KJVS
Blessed are the pure in heart: for they shall see God.
NEED TO SEE GOD RIGHT NOW – the Kingdom of God is RIGHT NOW
HOW TO REACH THE END GOAL – How am I cultivating my HEART / It's like a garden.
JESUS's CHALLENGE:
Mark 4:13 KJVS
And he said unto them, Know ye not this parable? and how then will ye know all parables?
PARABLE OF THE SOWER
Mark 4:1-9 KJVS
[1] And he began again to teach by the sea side: and there was gathered unto him a great multitude, so that he entered into a ship, and sat in the sea; and the whole multitude was by the sea on the land. [2] And he taught them many things by parables, and said unto them in his doctrine, [3] Hearken; Behold, there went out a sower to sow: [4] And it came to pass, as he sowed, some fell by the way side, and the fowls of the air came and devoured it up. [5] And some fell on stony ground, where it had not much earth; and immediately it sprang up, because it had no depth of earth: [6] But when the sun was up, it was scorched; and because it had no root, it withered away. [7] And some fell among thorns, and the thorns grew up, and choked it, and it yielded no fruit. [8] And other fell on good ground, and did yield fruit that sprang up and increased; and brought forth, some thirty, and some sixty, and some an hundred. [9] And he said unto them, He that hath ears to hear, let him hear.
FOUR HEART CONDITIONS – TO LOOK AT HOW AM I CULTIVATING MY GARDEN
SEED FALLS BY THE WAYSIDE
SEED FALLS ON STONEY GROUND
SEED CHOKED BY THORNS
SEED FALLS IN GOOD SOIL
Looking at each with some questions that ask about the condition of your garden and how you are receiving God's seed:
SEED FALLS BY THE WAYSIDE AND THE BIRDS EAT THE SEED
do i have a false identity and I can't receive the seed?
has the enemy stolen the seed of my identity?
SEED FALLS ON STONEY GROUND
have I suffered trauma that has not been processed? Can't handle it yet / listening and relationship
do I have unbelief from that trauma?
Are parts of my heart hardened from that trauma and the word can't take root?
do I receive the word in my soul, but not deep down in my heart?
SEED CHOKED BY THORNS
is the worry of the world choking out the word?
is my heart centred around the world and myself? OR
is my heart centred around God?
God is immovable in Hebrew thinking, God is the centre if everything – do you think this way?
SEED FALLS IN GOOD SOIL
is your soil good cultivated soil and prepared and eager to take care of the seeds that come so you can receive God's word?
are you watering the seeds through the Holy Spirit?
are you giving them sun light and the light from a relationship with the Son Jesus Christ?
have you engaged with the exchange at the cross – exchanging pain for comfort?
These notes taken from the teaching of Kelly Bilotta, published here with permission.
2. RECENT POSTS – Michelle King
May 21, 2022 –

BUILDING SEASON
There are some of you who are being called to build a church, you're waiting for the ability to build.
I believe God is saying, don't wait-build it in your home.
Your home is His sanctuary.
Start your church.
Open the gates of your home.
A shelter from the storm.
He is calling the Noah's to build an ark.
Storms are coming. Build your ark.
Ark means salvation and deliverance in the word.
It symbolized a saving grace from the wrath of God.
It's time you build your ark where many will
find salvation and deliverance and refuge from the storm in Jesus name.
The storm is coming.
You have the ability to bring on board as many who will accept the invitation.
Arise Noah! It's building season!
I believe this is for someone today, you know who you are!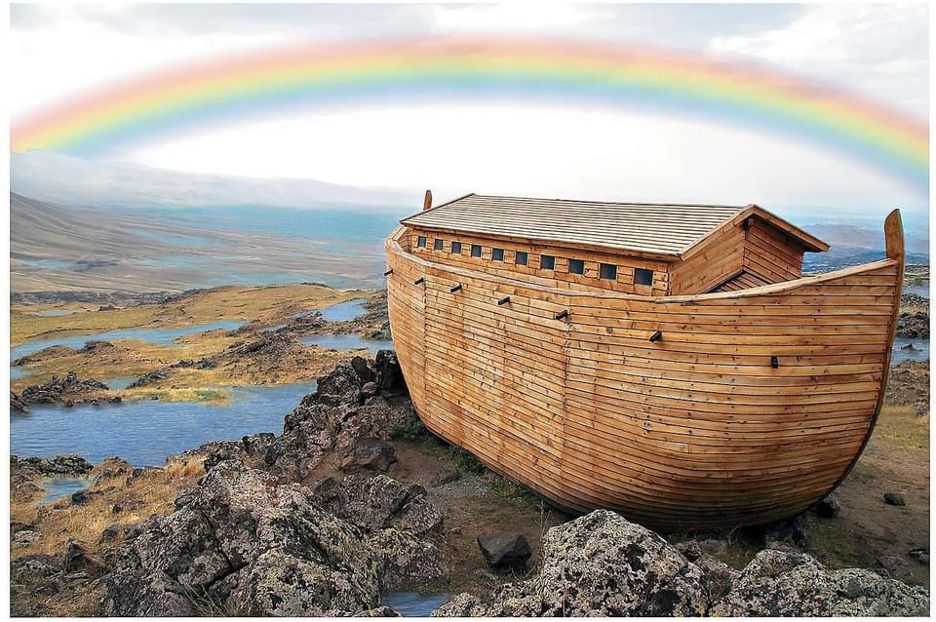 May 21, 2022 –

OBEDIENCE
Obedience in Gods eyes is a form of worship, He inhabits those who obey him, obedience is worshipping Him…
His spirit indwells those who worship and obey Him.
Obeying the devil is also a form of worship, when we do things that please satan, in reality we are worshipping him.
This is what allows us to be inhabited by demonic powers and become indwelt by demons.
Ungodly behaviors give the enemy a foot hold because we are ultimately worshipping and obeying him…
Who are you obeying?
Who are you worshipping?
-Healing through Deliverance Peter Horribin
May 20, 2022 –

ARMOUR BEARERS1
When Peter was in trouble, the church prayed.
I believe in intercessory prayer.
I kept seeing a street sign that said
"look out for eachother."
It was blinking over and over on the high way.
We need eachother.
Just as Peter needed the church to pray so his chains would be broken and he would be able to escape his trouble.
Intercessors, we need you.
You are a vital role of this body.
We need to be looking out for eachother.
We are in war.
My husband always told me a good battle buddy never falls asleep during night watch.
Even Jesus got irritated at the disciples when they fell asleep during watch saying "you couldn't even stay awake!?"
This is a word for us all, intercession prayer is needed.
Stay awake battle buddies.
It's war time.
1peterwill's comment: I used Armour Bearers as the title as the King James version of Ephesians 5:22 'wives submit to your husbands' is totally misleading – a better translation is accountable. Wives and husbands are in a covenant relationship, as armour bearers, having each others backs, lifting each other up – this understanding then fits perfectly with the verses that follow in Ephesians 6:13-18 'Wherefore take unto you the whole armour of God …" So Michelle's post really resonates for me.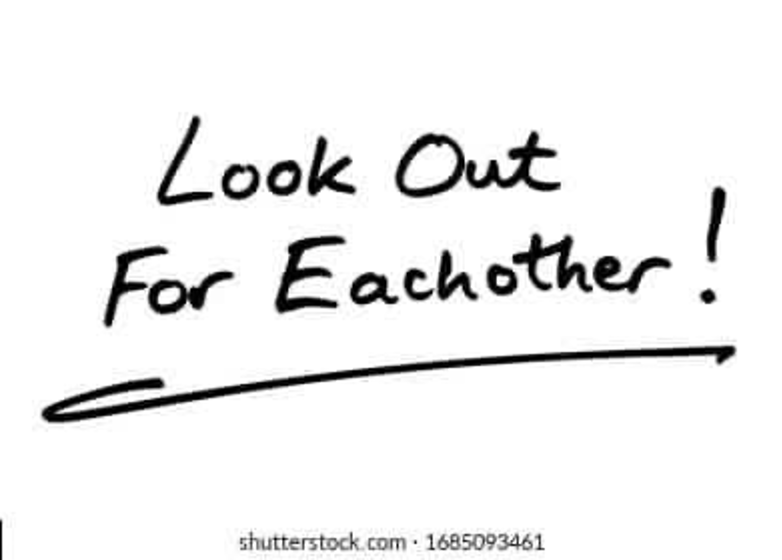 May 18, 2022 – GET BACK UP
When Paul was almost beat to death and left for dead outside Antioch, he got back up!!!!
Then he went back to the same town they just stoned him in and got his friends so they could continue doing Gods work …
The unbelieving news who stoned him thought he was dead.
He was alive and got back up again.
GET BACK UP!!
You're not dead.
Keep going!
GET UP!!
You're not done til He says you are.
May 18, 2022 –

god of the universe
While ministering to a woman who was heavy into NEWAGE, she let me on a "secret".
They refer to satan as "god of the universe."
Lower case "g"
She said they even have snuck it into worship songs. All over.
I told her, I think this is why I have always only felt led to call Him God of Creation and why the "universe" thing feels off.
She said he's hiding in names.
They all use the same names.
The lower case "g" is the most important differentiation.
I don't know, I don't have any proof or text for you but I think we all need to pay attention to this kind of information from someone who was thick into new age.
⚠️⚠️⚠️WARNING!!!!
Only one of these is GOD….
The lower case "g" matters.
The cursive is very deceiving.
Satan is a trickster and is trying to get into your home!
Check your home decor now!
This is how you bring curses into your home!
The devil is a liar.
I've found this all over peoples homes that I've come to bless and pray for.
It's a huge deception. Beware. ⚠️⚠️⚠️
Very easy to miss.
Satan is the "god" if this world.
God is the God of creation.
Huge difference.
Warning ⚠️⛔️
Pay attention to the cursive lower case "g."
These are on household decor.
They are everywhere.
It's a trick..
""god" verses "God."
Big difference.
The capital "G" matters.
Ask any satanist.
Do not put signs in your home that have lower case "g." It's not the same God. It's a trick.
This is a great way to invite the devil into your home.
The god of this world is not God.
No matter if they say "god bless this home."
Cursive"g's" can be tricky. Very tricky.
Ask any NEWAGE person-it matters.
The capital G matters.
It's also in the Bible.
Devil is a trickster.
Do not speak this over people either.
It absolutely holds power.
Satan is the "god" of this world.
Don't say "god bless you."
POST THIS: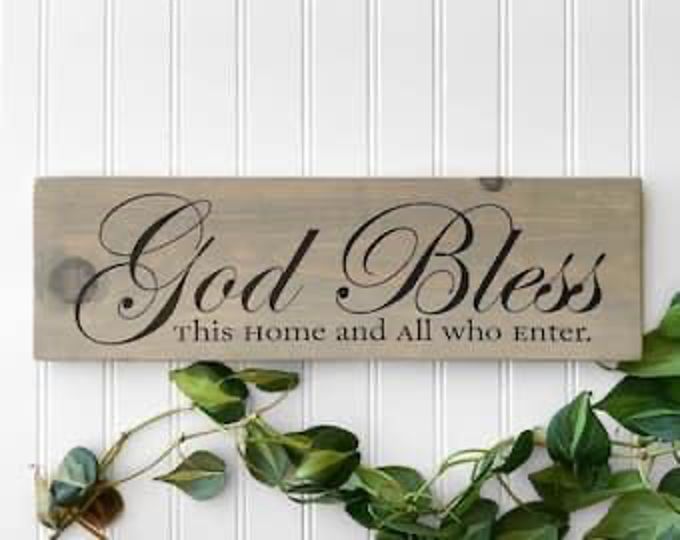 May 16, 2022 – YOKE OF BONDAGE AND SLAVERY
Many of Gods people are still under a yoke of bondage and slavery.
If this is you.
If you call out to Him,
He will hear you.
Cry out for Him to rescue you.
He will hear your groaning and answer you.
"But the people of Isra'el still groaned under the yoke of slavery, and they cried out, and their cry for rescue from slavery came up to God.
God heard their groaning,
and God remembered his covenant with Avraham, Yitz'chak and Ya'akov.
God saw the people of Isra'el, and God acknowledged them."
(Exo)‬ ‭2:23-25‬ ‭
By how??
By sending Moses.
Those of you who minister and are interceding with others to be set free.
This is how God is answering the cries of His people.
By sending you.
Don't take it lightly.
What an honor it is to be entrusted with Gods people.
Those longing to be rescued from a yoke of bondage and slavery.
Now it's time to lead them to the promised land.
? ? ?