Here we present in one place the published works of the poets on Red Thread Poets:
1. A RAVEN'S MEAL by Marshall Jones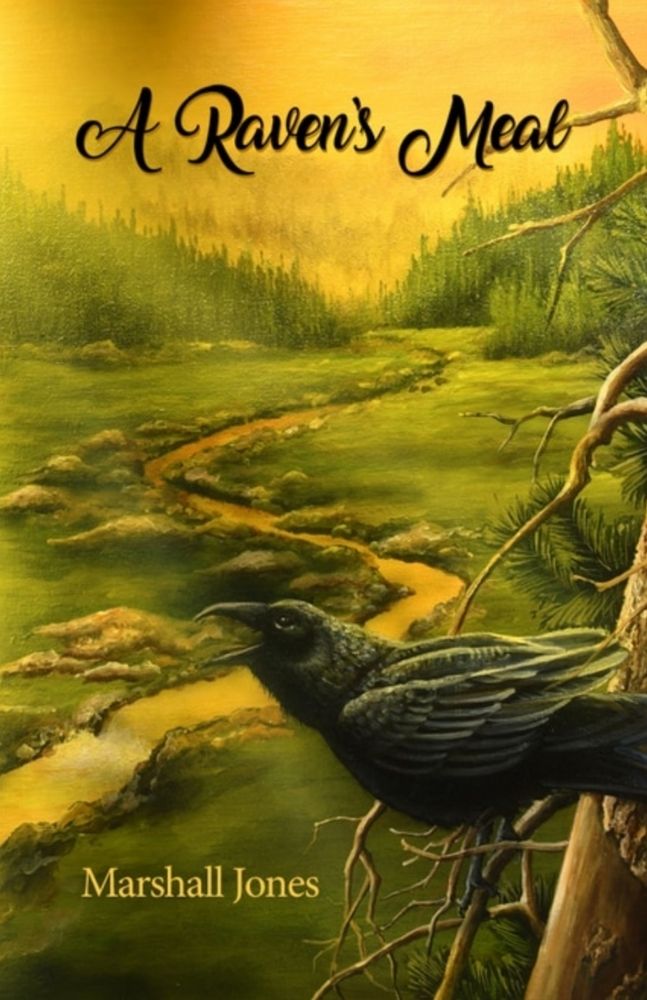 About the Book
A Raven's Meal is a collection of poetry designed to feed, inspire, and spur conversations that will break chains and allow healing. This platter of poetry is an offering from Marshall Jones which spans many subjects and comes from deep within his heart. Jones is a writer with passion who uses his medium to change the landscape of society. Through his poetic contributions, hopefully someone else's famine can end and a life can be changed forever.
About the Author
Marshall Jones currently resides in the Redgranite Correctional Institution in Redgranite, Wisconsin. However, his mind has traveled the world and back. He is currently serving two consecutive life sentences without parole, but hopes his story can serve as a testament to others not only in regards to the fruit of poor decisions, but to the power of forgiveness and redemption.
(2019, Paperback, 114 pages)
Purchase here:
2. JESUS THROUGH A POET'S LENS by Peter Venable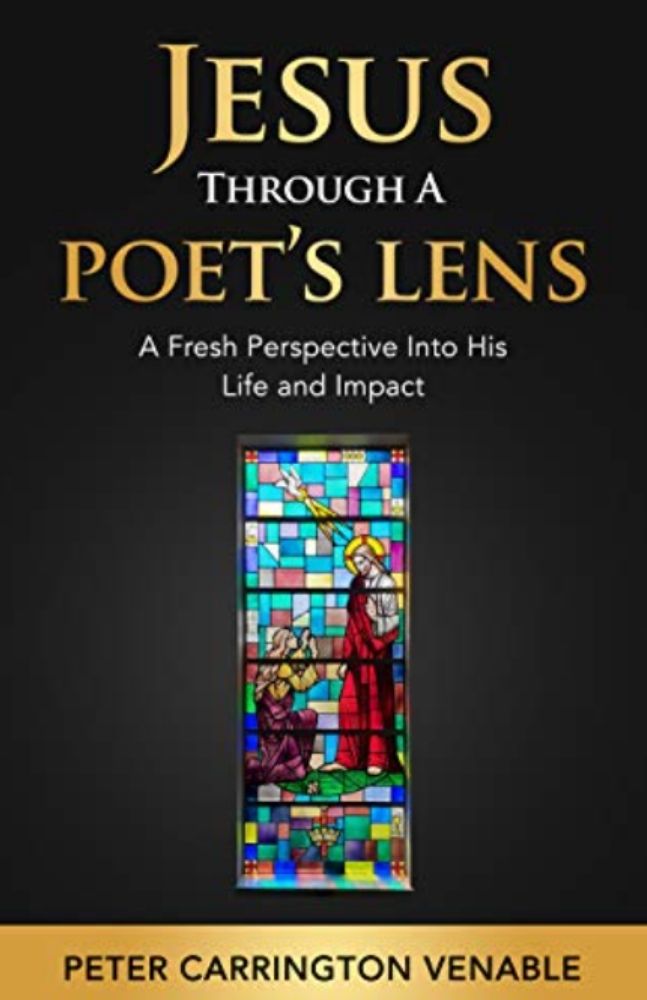 About the Author
The writer has written sacred and secular verse for decades. He has been published in Prairie Messenger, Windhover, The Anglican Theological Review, Ancient Paths, The Christian Communicator, Time of Singing, The Christian Century, and others. He is a member of the Winston Salem Writers. He serves a life sentence, condemned to write verse.
Purchase here:
https://www.amazon.com/s?k=Peter+Carrington+Venable&ref=nb_sb_noss
About the book
It is obvious Jesus of Nazareth has inspired millions of people over the past two-thousand millennia. What is not so evident, for those who have not thoroughly read his life and words in the four gospels, is that he often spoke poetically in his native language, Aramaic. His teachings were rich in metaphors, similes, paradoxes, parables, hyperbole, idiom, proverbs, irony, puns, etc1. At times he used meter and rhythm in his spoken language, Aramaic. This author, who has studied and reflected upon Jesus for decades, poetically chronicled Jesus' life, speech, and impact. Jesus Through A Poet's Lens views Jesus' words and life through fresh ideas and images. It highlights philosophical, existential, and Christological themes, inviting the reader to ponder in poetic form enduring challenges of human existence in light of Christian faith.
This poetry book is a series of free-verse poems in four sections. The first traces the author's life before conversion; the second Jesus' chronological life; the third addresses his impact on the author's experiences with clients professionally and inmates while volunteering in a local prison camp and food pantry; and the last section concludes with reflections garnered over the author's professional and community life. Jesus is presented through a poetical lens with fresh images, new ideas, while respecting the inherent mystery of this remarkable historical figure.
1 See WRITING RESOURCES – Figure of Speech Examples
3. The Way to the Kingdom of Love and Peace: A Testimony of Survival and Triumph through Disease, Abuse, and Divorce, by Donna Marie
About the book
The Way to the Kingdom of Love and Peace is based on a true story of survival through disease, abuse, and divorce. Donna Marie lost contact with her biological dad growing up. She started writing one Father's Day when she came across some old letters she received from her dad that he sent to her when she was a young adult. She shares these letters with you along with the trials she faced on her journey in search of love in all the wrong places. She also shares her testimony of how she finally found true love. What she wants is for you to discover on her journey and yours is that you are loved beyond measure, there is hope, and dreams can come true. Take a peek inside and you just might find The Way to the Kingdom of Love and Peace.
About the Author
Donna Marie is a survivor that still smiles. She has endured many trials in her life. Some of these hardships included; having cancer, being abused and going through divorces. She is self-described as a princess warrior, the daughter of the King and more than a conquer in Christ. She resides in the North Bay area of San Francisco. She enjoys hiking the beautiful coastal hills, cycling and going to the beach.
Purchase here:
https://www.amazon.com/s?k=donna+marie+the+way+to+the+kingdom+of+love+and+peace&ref=nb_sb_noss
4. THE COFFEE AND PRAYER SERIES – Volume 1 Simply Compassion by Doc Dalton
About the book
This is Volume 1 of excerpts from the highly impacting podcast, "The Coffee and Prayer Series" hosted by Doc Dalton, who is known as "The Depressed Poet".
About the Author
The Depressed Poet comes from many years of suffering from Depression. While in the hospital for this a doctor suggested that I try my hand at poetry and that is where life changed for me. I wrote about things I never really thought of before like God, Jesus, Heaven and so on. I do not consider myself a great or good writer because, I am not. What I am is a man, who stumbles through his words, so he can make it through his days. I also host a podcast called, The Coffee and Prayer Series. Here is the 14th Episode:
https://anchor.fm/doc-dalton/episodes/Re-Thinking-My-Journey—The-Coffee-and-Prayer-Series-er7h4r
Doc Dalton's Blog:
5. The Book of PSALMS in Rhyme – by Brendan Conboy
About the Author
Now, in my latter years, I have returned to the storytelling of my youth, and I love to use all the skills and tools I have gained on my journey of life. I have over 40 years of experience in business and charity development, mainly in in three areas, income generation, communication, and governance. Though I do still offer advice in these areas, my passion is in communication and to communicate creatively and artistically in as many ways possible, but especially in poetry
About the book
This is perhaps the most exciting writing project that I have ever been involved in and it is scheduled to be published in August 30 2021. As I started listening to God and working on this project, in what is really an incredible partnership, I felt God saying to me, "Everything else that you have done before now, was in preparation for this". This means all the Rap songs that I wrote, the previous six books, all the poetry and all of the research, has led to this one book. All of the Psalms were written to be sung out loud and that really is the best way to read this book, out loud. I urge you to do that with this book and when you do, something special will happen. This rhyming translation is accurate and extremely easy to read. Four main translations that were used as a guide were: The Passion, NIV UK, Amplified Classic and the Good News Bible. In addition, at times reference was sought in the original Hebrew, using the Blue Letter Bible.
Brendan
You can find The Book of PSALMS in Rhyme at Major Bookstores including Amazon and Goodreads.
In the meantime here is Psalm 16 on YouTube:
Other books by Brendan Conboy:
You can find Brendan's books on Amazon and Goodreads.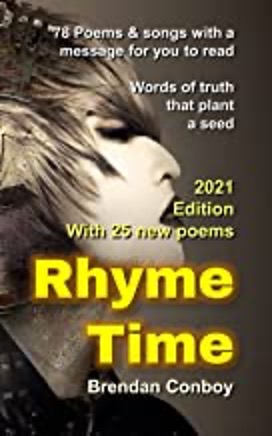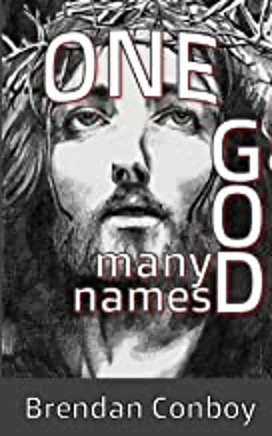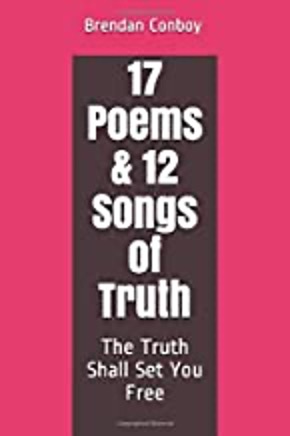 6. HOLY WORDS OF GOD by danielofthelions
Here is the HOLY WORDS OF GOD Subjects page. CLICK HERE: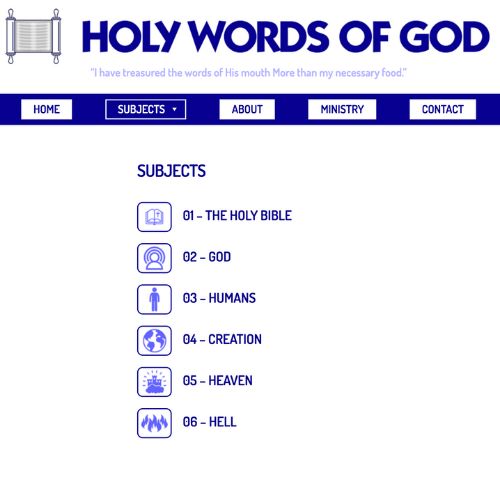 It's quite simple really.
After reading the subject The Holy Bible,
you will see that the words were breathed by God Almighty.
Most bookstores are loaded to the gills with books written by Humans.
We are not interested in reading the words of fallen men,
as they mostly Take Away from the Holy words that God has given us.
We are only interested in the words given by God.
So the purpose of these subjects is to give ONLY the words of God.
NO words written by fallen Humans. :
In this website, we have around 30 subjects where God gives many
instructions, covering Life, Death, Eternity, Heaven, Hell, and others.
Somebody once said the BIBLE is an acronym for "Basic Instructions Before Leaving Earth".
Note: This is a work-in-progress. The content following 'Hell' will be added shortly – check back in a few weeks, and read more at
https://www.holywordsofgod.com/about/
Dan: https://www.redthreadpoets.com/category/100-poets/danielofthelions/
7. NEVER ALONE and other books by Ernst Louis
Purchase Ernst's books at his website here: https://www.thepoetrygallery.com/
About the Author
I tend to live on the serious side of life. After all, my name means serious; maybe it has something to do with that. Who knows? However, if you ask my wife and our 3 children, they will tell you that I can be just as silly and goofy at times. I am a lover and disciple of Jesus Christ. I enjoy nature, gardening, photography, and lots of coffee. In fact, my favorite cup of coffee comes hot with cream, sprinkled with cinnamon, and no sugar. You should definitely give it a try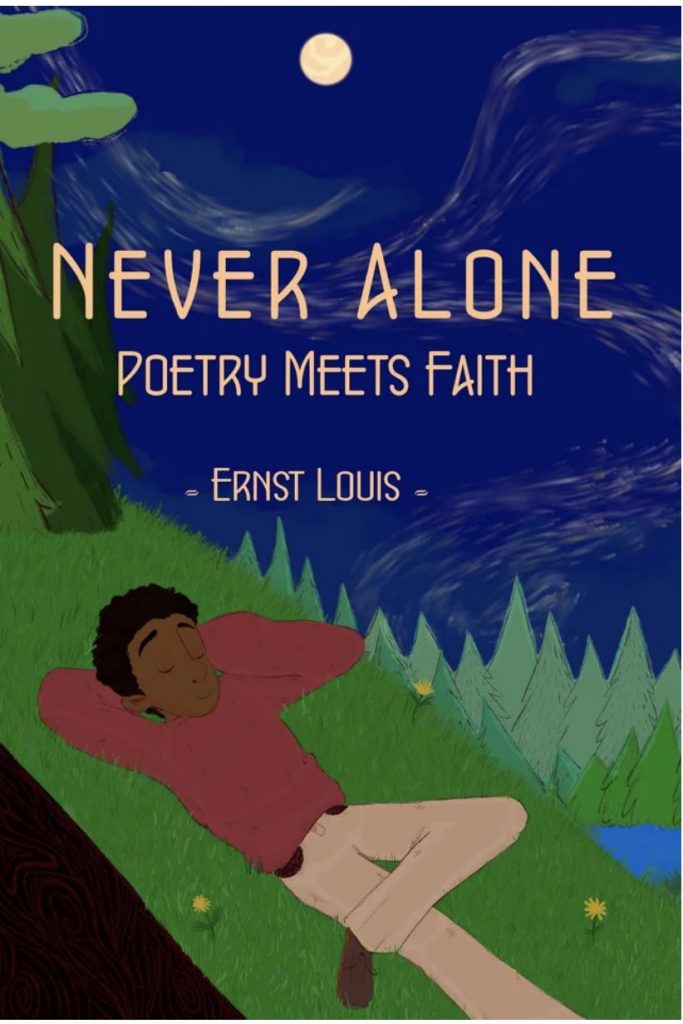 About the book
Poetry, faith, photography, and graphic illustrations come together in beautiful harmony to communicate faith nurturing and strengthening messages to all believers seeking to grow their faith, and grow closer to God. In his collection of original poems structured in rhymes, haikus, etc. Ernst Louis passionately seeks to encourage his readers to cultivate an intimate relationship with the Lord Jesus Christ, and to firmly hold on to His promises, especially as the days get harder and darker. Each poem is accompanied with a corresponding scripture to meditate upon daily.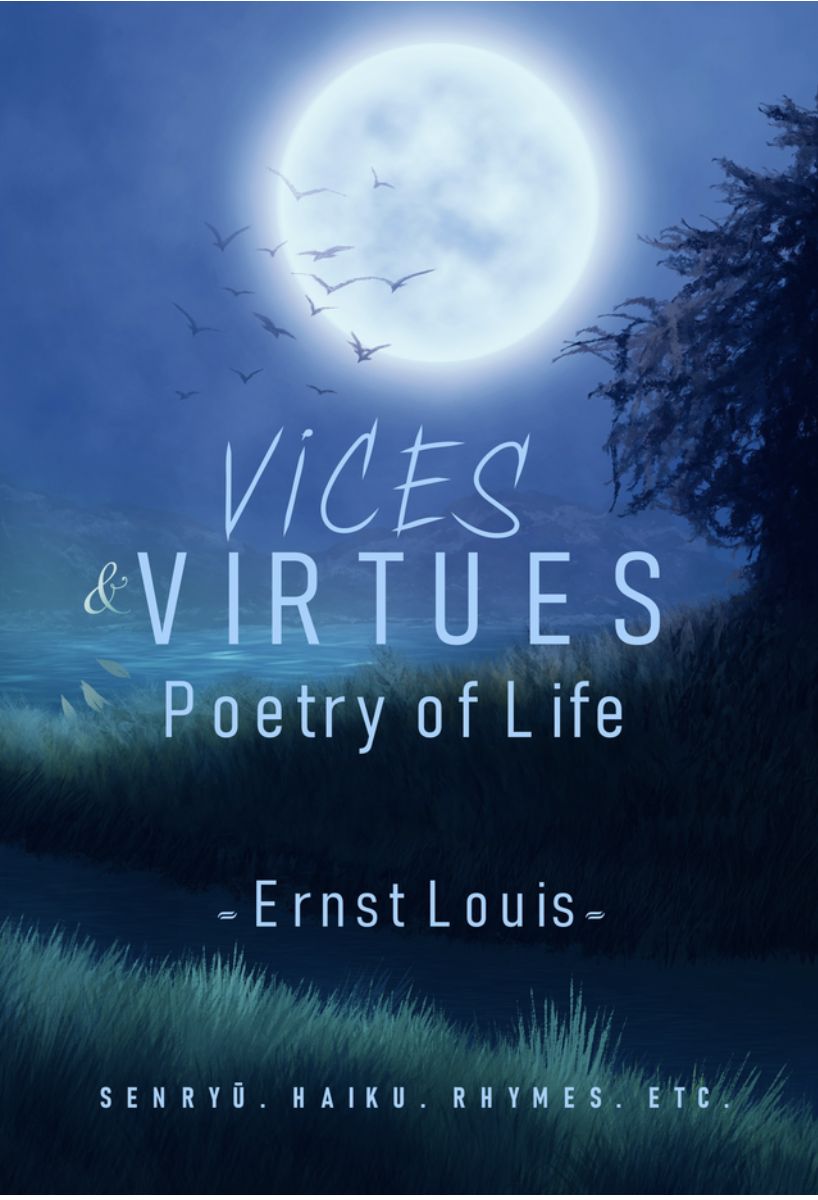 About the book
Vices & Virtues (Poetry of Life) beautifully combines poetry, photography, and illustrations to explore common topics relating to faith, nature, and human behavior. In his collection of original poems structured in rhymes, haikus, senryūs, etc, poet and author Ernst Louis–aims directly at the heart–with the hope to inspire and encourage his readers to treasure and choose virtues over vices. Ernst invites you to join him in this poetic and meditative exploration of common topics, such as; envy, betrayal, gossip, pride, greed, anger, contentment, courage, perseverance, sincerity, joy, patience, gratitude, humility, etc.
About the book
Robert and Rachel had planned to go camping with Grandpa Bert in their backyard. The tent had been pitched and they were set to go. But suddenly it started raining; like, a lot! Needless to say Robert and Rachel were far from being happy campers. They wished and sang away the rain, but it did not not work. Thankfully, Grandpa Bert and Grandma Floriette helped them to see the rain as something never to frown upon, but to welcome and be grateful for. In this–his first children's book, poet and author Ernst Louis aims to teach kids through poetry and a fun, engaging, educational, creative storytelling–the importance of rain as it relates to life and our existence on planet earth.